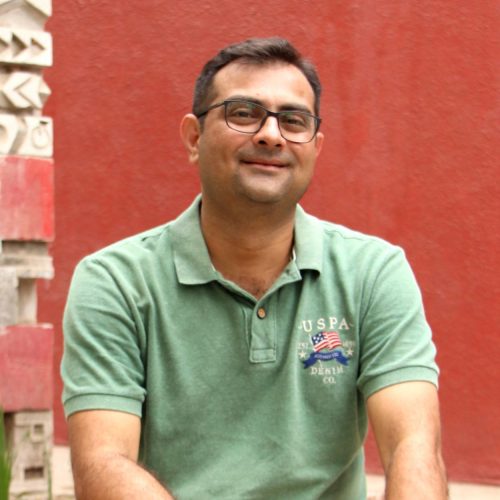 Prof. Hitesh Changela graduation in architecture from SCET, South Gujarat University, Surat in 2000. Since then he is into practice and teaching. After 2001 earthquake in Gujarat, he was associated with Hunnarshala and Shelter Innovation and Support Centre at Kutch as a Consultant Architect. He had actively worked in the team for Kutch NavNirvanAbhiyan and Paraplegic Shelter. His major area of research and teaching is in building materials and construction, and structures in architecture. His hobbies in travelling, mountaineering and photography have brought to him a strong knowledge of vernacular practices across the country.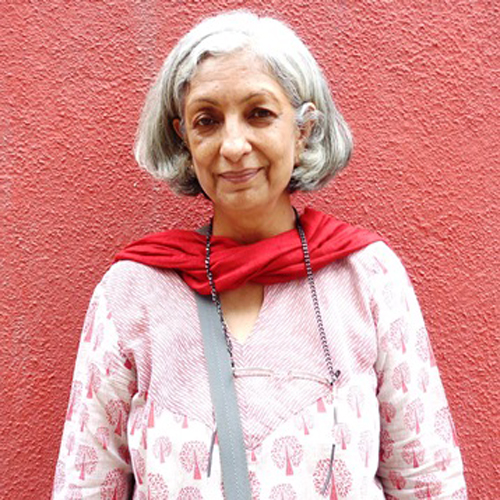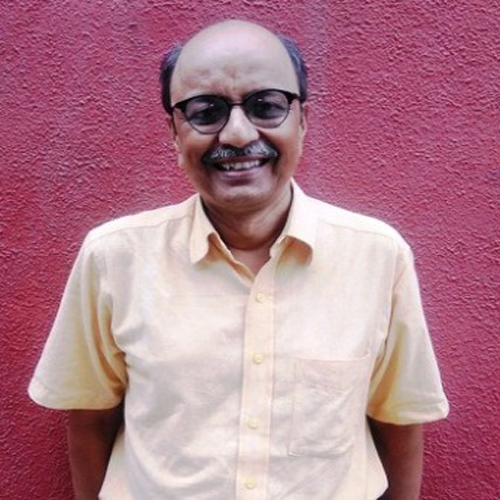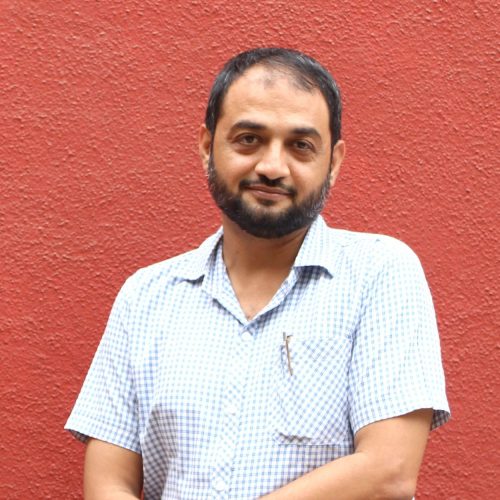 Prof. Hakimuddin M. Bharmal is Head at H. D. Centre of Planning (PG Dept. of IPSA, imparting Masters programe in Urban & Regional Planning) and Associate Professor at IPSA since 2016. He is an Architect and Urban & Regional Planner and is associated with IPSA since its inception in 2000. He did his B.Arch. from SCET, South Gujarat University, Surat in 2000 and M.Tech. (URP -Urban and Regional Planning) from SOP, CEPT University, Ahmedabad in 2006. He has also done an Advanced PGDBA (Finance) from SCDL (Symbiosis Centre for Distance Learning), Symbiosis, Pune in 2012 and pursuing Ph.D. from Dept. of Management, Saurashtra University, Rajkot. Along with active association with academics, he is equally engaged with professional practice and practicing as an Architect, Interior Designer and Urban & Regional Planner' across the States. He is pioneer in conceptualizing and incepting 'Research Cell' and various new programmes at both, UG& PG level. He is erstwhile Coordinator of Exam Section & RSP programmed of IPSA. He has attended several national & international workshop, seminar and training programmers on Architecture, Planning & Research. On behalf of both Institutes, he is helping local Authorities as an Advisor for Urban Planning & Development segment, including Parking Policy, advisory for RUDADP-2031, Sculpture & Island project, review of CGDCR, etc. He is Lead-Planner in Institute's proposal for 'Area Based Development of Green-Field under Smart City Mission for Rajkot'. Apart of all, he is a Poet & Writer and expressing his ideas, observations and emotions through various writing mediums.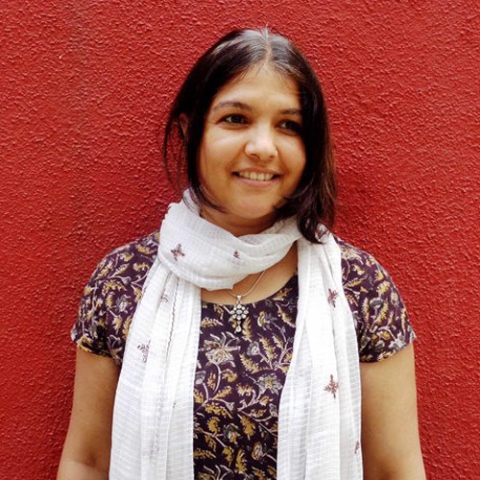 Brinda Shah is an architect based in Rajkot. She did her Bachelors in Architecture from School of Architecture, CEPT, Ahmedabad in 1998 and Masters of Architecture in International Studies in Vernacular Architecture under Dr. Paul Oliver, from Oxford Brookes University, Oxford, England in 2004. She started her architectural practice with Parth shah in 2000. She has been practicing architect since then. Along with practice she also is a teacher and a researcher. She has taught at various architecture schools including Centre for Environment Planning and Technology – CEPT, Ahmedabad and Indubhai School of architecture – IPSA, Rajkot since 2005. Her professional works as well as research papers on architecture have been published in various magazines and journals. She has participated and presented her work in international conferences. The professional works accomplished by her with her partner has received national and international design awards. She has extensively travelled across the country and abroad. Her areas of Interest apart from architecture are music and art. She is passionate towards learning about vernacular architecture of Saurashtra region. Her constant engagement to study village dwellings leads her to receive INTACH Scholarship 2017 to research on "Constancy and Change in village Dwellings of Saurashtra – Gujarat".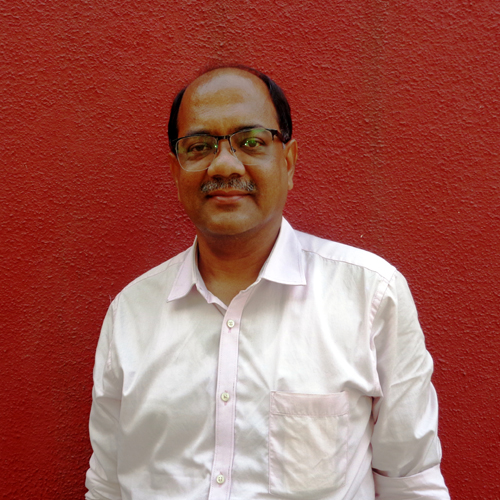 Architect Parag Udani graduated from M S University, Vadodara in 1996. He trained under Architect Kishore Trivedi and since 2001 is practicing in Rajkot. He has worked extensively on projects of various types and scales ranging from house to housing to institutions to corporate houses, industries etc.
Parag was the Secretary and Chairman of Indian Institute of Architects, Saurashtra Centre. He is connected to IPSA almost since its inception. He has been invited for juries at various Schools of Architecture in Gujarat including CEPT and has presented his works in conferences and institutions. Mass housing is a subject of his special interest.
Parag's paper on Affordable Housing was selected and published in the ARCASIA Journal and his works has featured in many magazines. He has won several architectural competitions. Parag has won the First prize at the 'HUDCO Design Awards 2016' for Affordable Housing project for RMC at Rajkot. His design was selected amongst the 'TOP – 25' in the Ultratech sponsored 'Building for a Billion' competition. Recently, he won the Third prize in 'Open Ideas National Competition 2018' for Improving Livability of small houses organized by INHAF Foundation.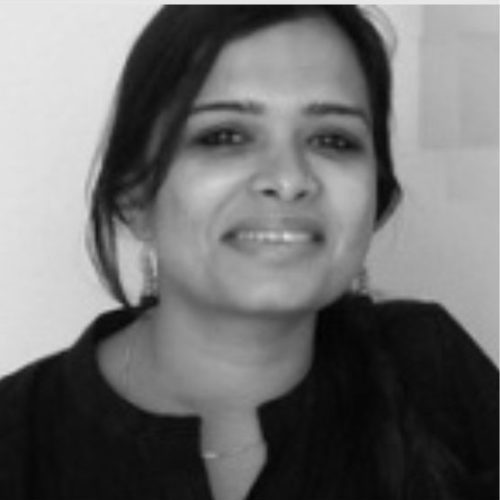 Vipuja is an urban designer and a partner at Urban Architectural Collaborative, since 2016. She has over 10 years of experience working on urban design projects in Ahmedabad and Mumbai. She has been teaching as visiting faculty at CEPT and Indubhai Parekh School of Architecture, Rajkot since 2015. She has a master's degree in 'Architecture – Urban Design' from CEPT University. Her firm is involved in working on Architecture, Urban design, Mass housing, Landscape design and Interior Design projects. Her projects have been published in National magazine and International blog.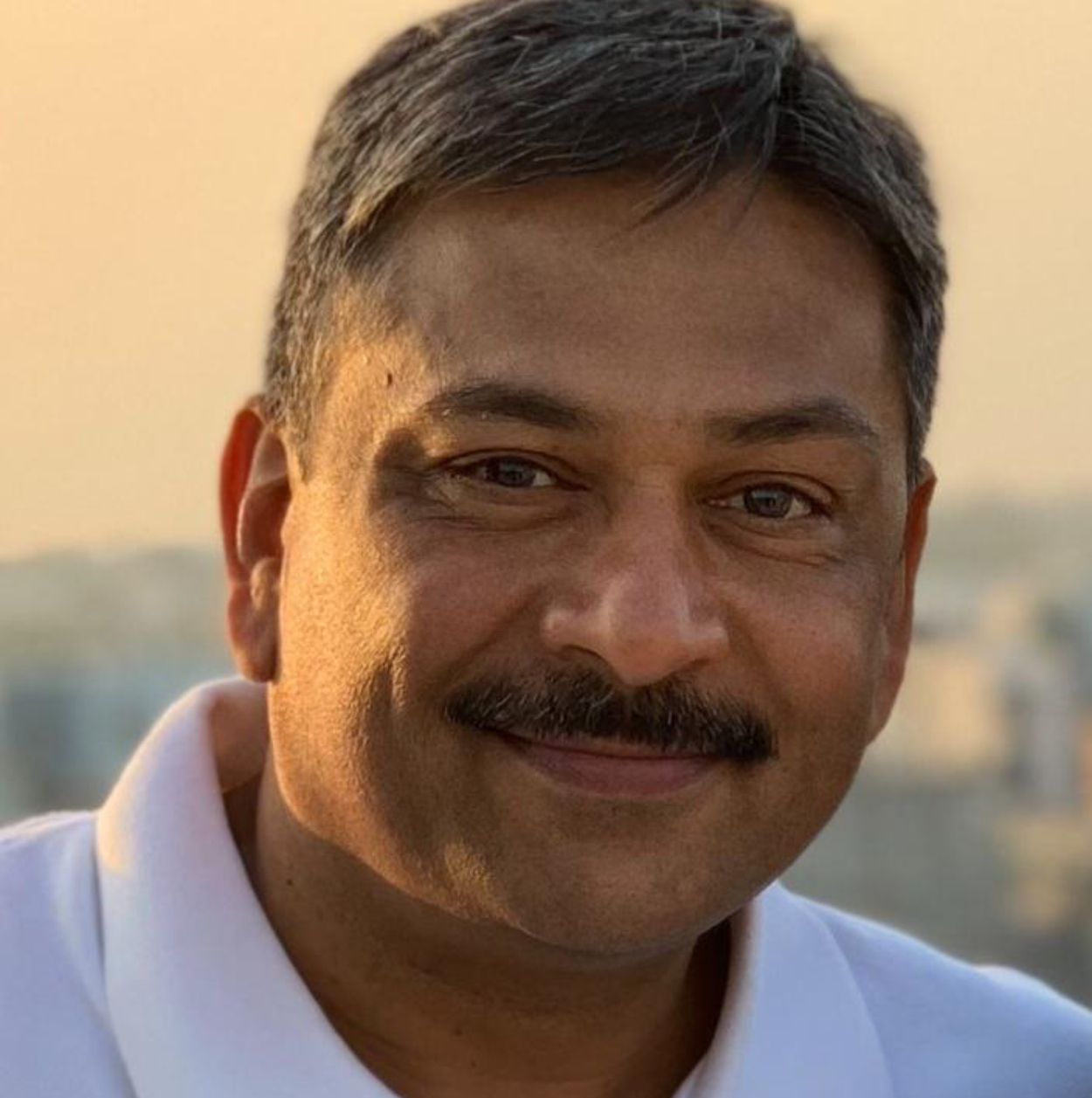 Architect Prakash Mandavia did his Graduation in Architecture with 1st class distinction from IED, Vallabh Vidhyanagar in 1993. During Initial years after graduation, he worked with Prof. Nilkanth Chhaya and Ar. Kishore Trivedi. Prakash was part of the Design Team for BAPS Swaminarayan Temple Complex, London and many other temple complexes. After coming back from London he started his own practice manthan design studio in 1997 and started teaching at IPSA Rajkot since 2001. Prakash is very fortunate among very few who got a chance to get guidance from Late Prof. Kurula Varkey (Ex Dir. School of Architecture, CEPT) on live projects. He has served Indian Institute of Architect Saurashtra Center as an Executive committee Member for many years.
Camera, since 1990 is his documenting tool to share his observations with common public especially of Nature. He did Exhibitions of his Nature Photography at Ahmedabad and Rajkot.
In practice, his Design Principles are to give priority to the function, which results into the Design Solution with the timeless value of the building. He has conceived many different design ideas wherein Natural Light and ventilation is achieved to save energy. He has given a new identity and dimension to Industrial Architecture as well.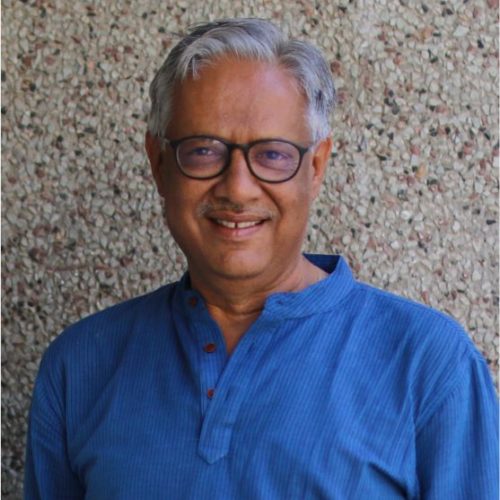 Ashok Mistry is an engineer from M.S. University, Baroda (1977 batch). He has experience of more than 40 years in architecture and structural design. He is associated with IPSA since its inception and has played a major role in guiding and teaching courses like building materials and construction, structure and working drawing studio. He strongly believes that design is an integration of various aspects and its teaching should not be limited to certain courses. His practice and teaching are a translation of his belief.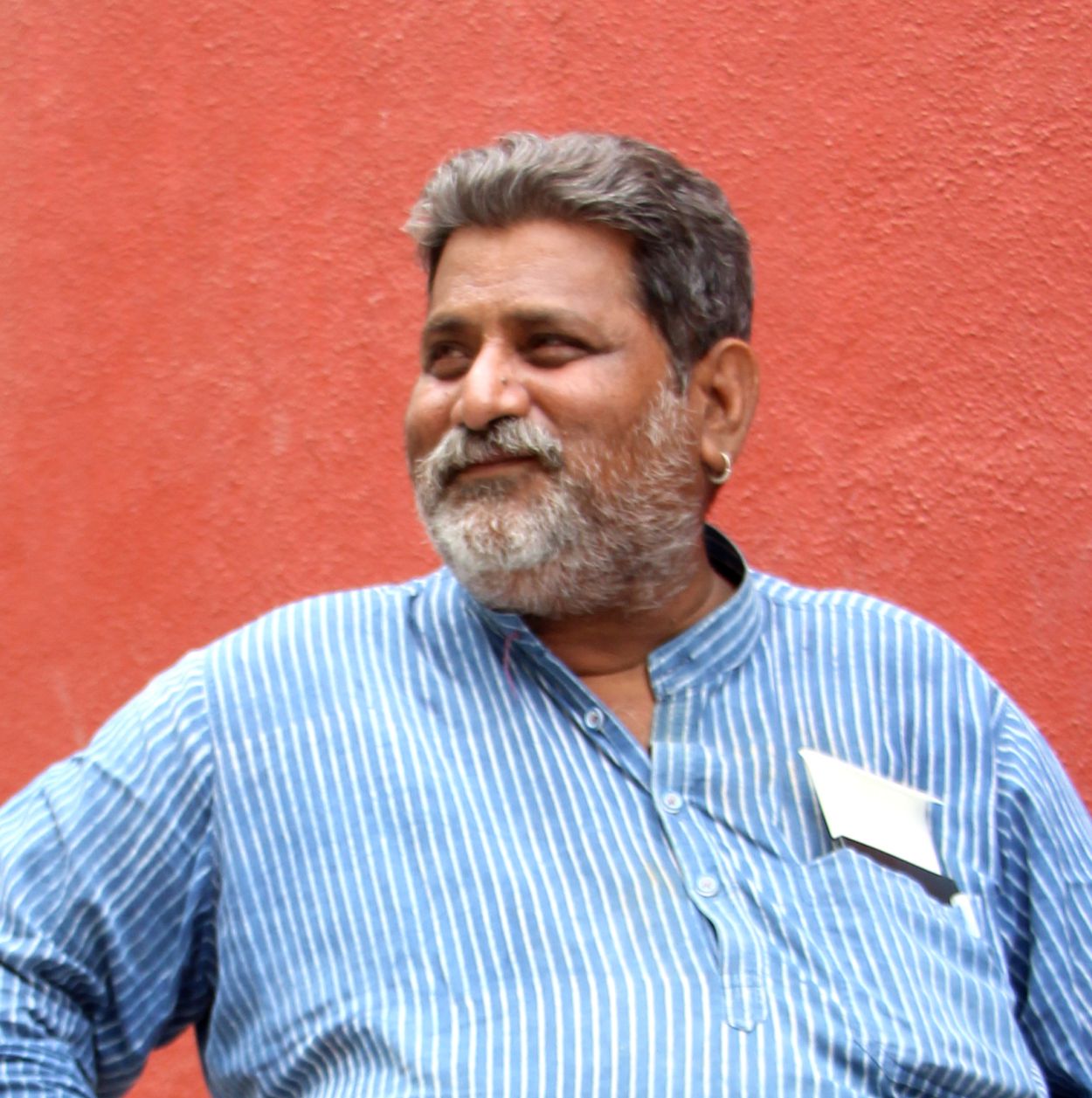 JayeshShukla is an artist from Ahmedabad. Settled in Rajkot since last 8 years, he is a graduate from C. N. College of Fine Arts at Ahmedabad. He completed his Diploma in Drawing and Painting from there in 1987 and a Post Diploma in Print Making from the same institute in 1989. Since then he is a painter and has been associated with many institutes in teaching art and design. He has received fellowships for higher studies from Gujarat State (1988-89) and Gujarat State Lalit Kala Academy (2000-2001). His work has been exhibited in various national as well as international exhibitions since 1987. He is the recipient of awards from various Art Societies which includes Gujarat State Lalit Kala Academy in Graphics (1991, 1995), Sculpture (1994, 1997), and Painting (1996), and many more.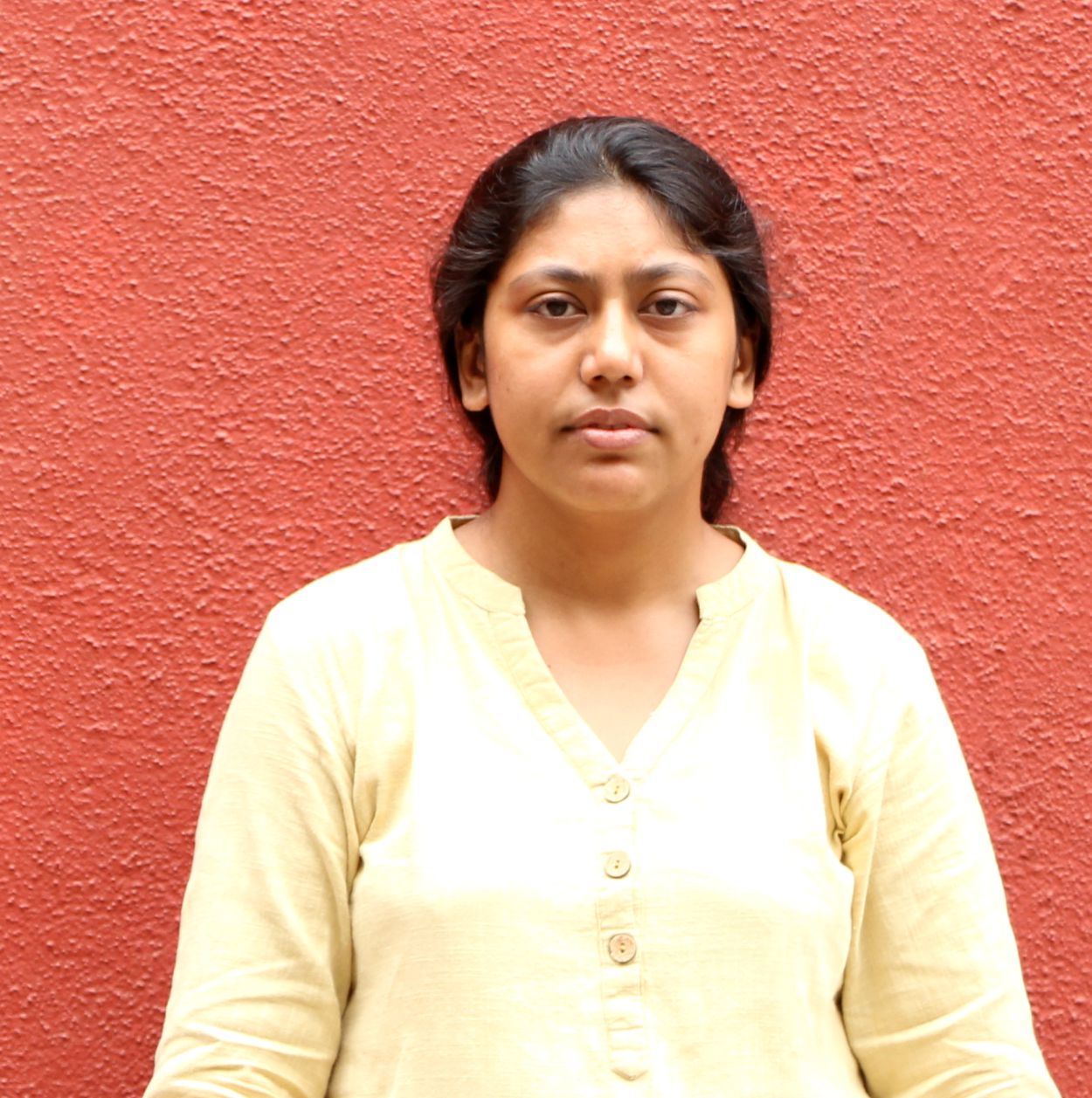 An architect with a specialization in Theory and Design, Riddhi has a strong inclination towards research in architecture. She did her graduation in architecture in 2006 (Indubhai Parekh School of Architecture, Saurashtra University, Rajkot) and post-graduation in architecture - Theory and Design in 2009 (CEPT University, Ahmedabad). She is teaching at IPSA since 2011 and conducts courses on Humanities, History of Architecture, Research Methods and Design Studios. She had also been a Visiting Faculty at CEPT in Theory and Design in 2009 where she assisted in Architectural and Urban Design Theories, Research Methodology and Design Studio. She was a Lecturer at Government Polytechnic for Girls in Ahmedabad. According to her, critical thinking is the most important aspect one must cultivate in order to be able to respond to different situations in life and career. In all the courses that she takes, the aim is on developing critical thing abilities in students. Cultivating and enhancing the reading and analysing abilities in students coming from vernacular language background as well as students coming from English language background is the biggest challenge for her. AT IPSA, she is the Convener in the Library Committee and works in various areas for the up gradation of the library and foster reading in students. She coordinates Electives, Travelogues and Guest Lecturers for the extra-curricular development of individuals at IPSA. Her study on 'Semiotics of Architecture' was awarded as the Best Thesis at Masters in Architecture for which she received Louis Kahn Award and a Gold Medal. She has conducted a research titled 'An Inquiry into Historiography as a Tool for Research – Islamic Architecture of India'; as a part of her involvement into teaching History and Research Methods course. Her interest and focus is towards Architectural History and Theory.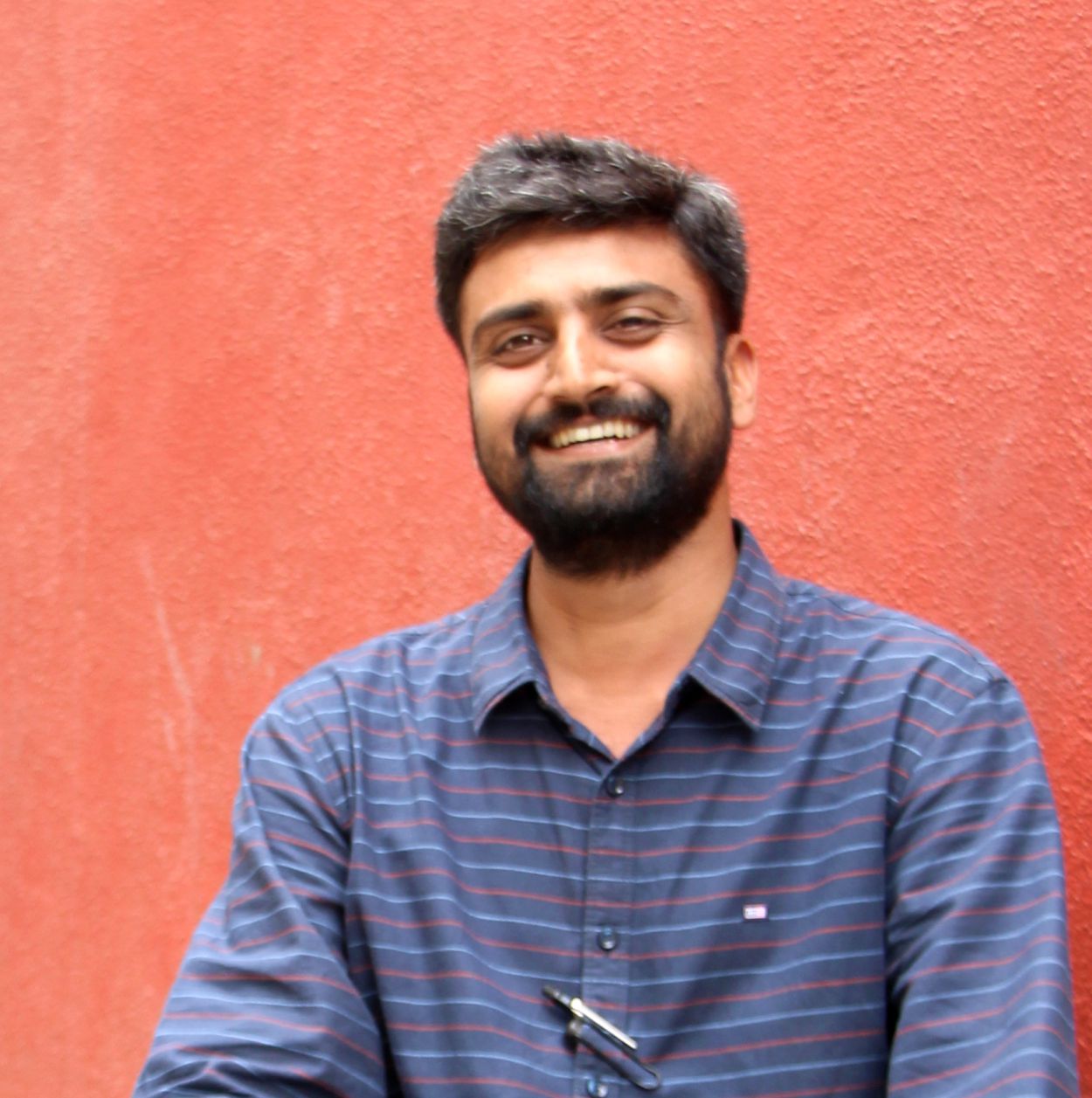 Rupesh Patel is an Assistant Professor at IPSA since 2013. He has done his Bachelors in Architecture from Indubhai Parekh School of Architecture in 2008 and Masters in Architectural and Settlement Conservation from CEPT University in 2013. He has been teaching Building Materials and Construction, Structures and Design Studio since then. He is a Research Assistant in IPSA Research and Development Cell and the Project Head from IPSA in Gandhi Heritage Sites Mission. He is also the Proprietor and leading architect of SPARSH, an architecture and interior design firm since 2008. In his teachings as well as practice he focuses on the making of the building and is sensitive to human interaction with the built spaces.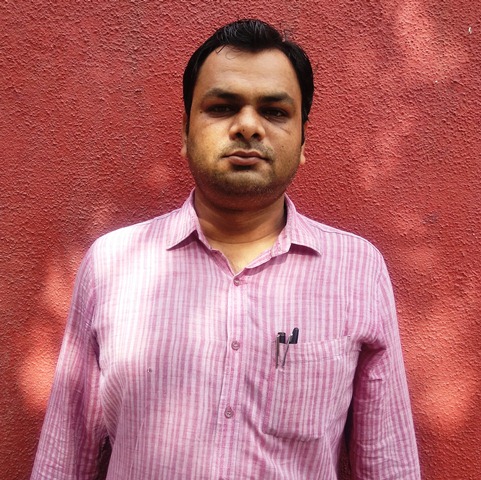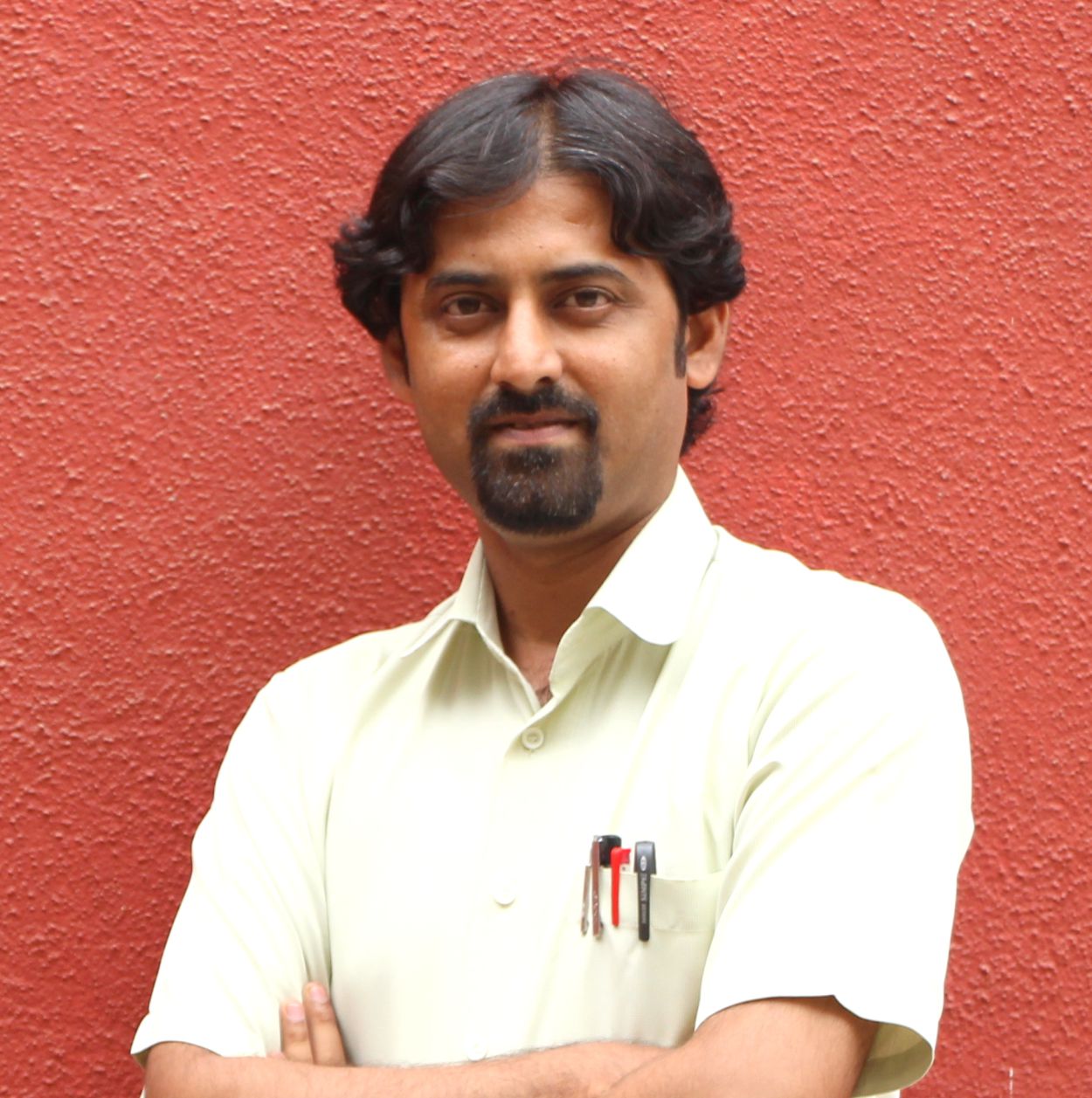 Gaurav Vadher is an architect based in Rajkot, Gujarat, India. He did his Bachelors in Architecture from Indubhai Parekh School of Architecture (IPSA), Rajkot, Gujarat, India in 2005 and Masters in Science in Construction Management & Economics from The University of Greenwich, London, UK in 2009. He is teaching at IPSA since 2011 and associated in courses like Building Material and Construction, Professional Practice, and Design Studio. His keen interest is in documentation of architectural heritage and as a part of academic as well as professional purposes has documented houses of Dwarka, Darbar Gopaldas Haveli at Vaso, and Chorwad Palace. He admires wood as a building material and is proficient in dealing in the technologies associated with wood. He strongly believes in hands on practice and experience and hence conducts the courses that engage students by doing things. He has attended several national workshops, seminar and training program in architecture. He is the Convener in the Material Museum at IPSA and works in various areas for the up gradation of the material museum. He has also curated and coordinated various art exhibitions in Rajkot, Ahmedabad and Baroda, Gujarat, India. His extracurricular pursuits include printmaking, photography and sports. He has extensively travelled in India and in and around UK.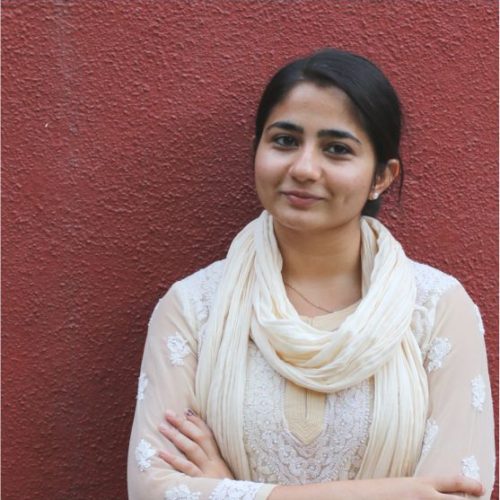 Jill Gajera, is an Architect based in Rajkot. She completed her Bachelors in Architecture from Indubhai Parekh School of Architecture, Rajkot in the year of 2015. During her Internship at Vastushilpa consultants, Sangath, Ahmedabad, she got the opportunity to work in several Institutional projects. Having inclination in Vernacular traditions and Cultural studies, her dissertation focused on first-hand documentation and study of Jatt-fakirani community-Pastoralists of Lakhpat region. After graduation, she worked as a Junior Architect at Pratik Dadhania Architects, Rajkot and joined academic teaching at Indubhai Parekh School of Architecture, as an Assistant from the year of 2015. She is involved in teaching subjects like History of Architecture, Design Studio and Related Study Program. She has also worked as a Research Assistant for IPSA Archives Project. She participated in Hands-on workshops on Heritage conservation by INTACH and various other training Programs and Seminars. She conducts several skills-based, hands-on workshops and has been guest faculty at other schools of Architecture. Working as a designer and Architect in Rajkot, she participated in the Round-about development competition by IIID (Institute of Indian Interior Designers) Saurashtra Chapter, for which she was awarded as the first Runner up for her design proposal. She believes working in interdisciplinary environment and has a keen eye for detail. From designing a piece of jewelry to Architecture, the involvement with design is given equal value by her. In her view, working with Mind's hand along with technology seems as equated work discipline. She considers Academia and engagement with students as a bridge between Theory and Design practice.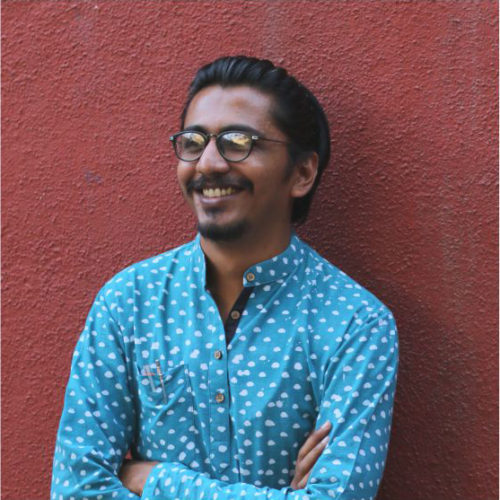 Abhishek Panelia, is an architect based in Rajkot, graduated from Indubhai Parekh School of Architecture - Rajkot in the year 2015. He has been selected to present his academic work at Kurula Varkey Design Forum - 2014, where William Curtis, Osamu Ishiyama, Rafiq Azam, Bijoy Ramchandran and Shirish Beri were in the jury panel. Later he worked with Rathin Goghari Architects in Ahmedabad. After returning from Ahmedabad he started working as a freelancer and started teaching as an assistant at IPSA-Rajkot, under the guidance of Prof. Jayesh Shukla and Prof. Magan Umraniya. In year 2017 along with the team he has participated in an international competition named The Black Taj, and stood as a second runner-up. Later in the year 2018 he established his own architectural practice under the firm name called ARPA Design. He also conducts the sketching and hands-on workshops in schools and colleges. He believes art is an integral part of human existence as he tries to understand the many layers of our cities with his interest in music, theater, sketching and craft. Abhishek Panelia is currently associated in the subjects like Workshop, Technical Drawings, Design Studio and Related Study Program.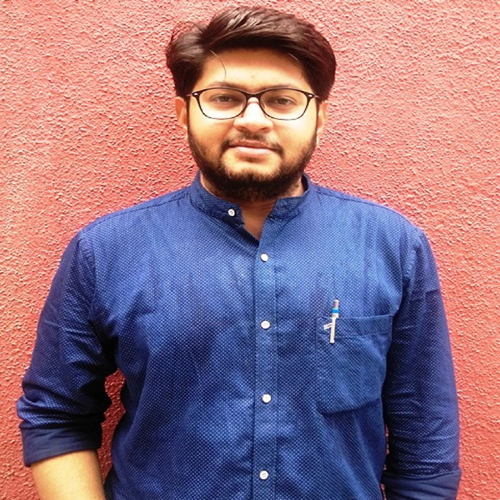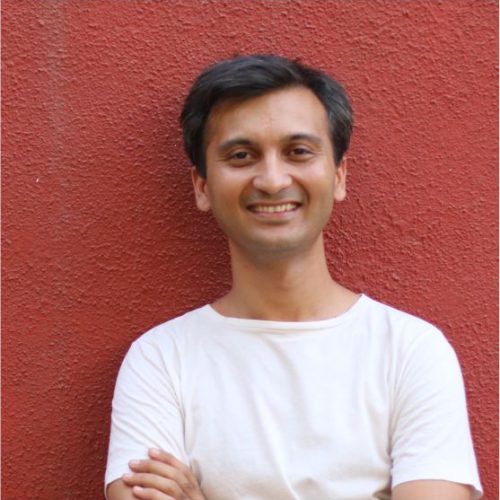 Anand Sonecha is a graduate from IPSA, Rajkot. He pursued his undergraduate thesis with Professor Balkrishna Doshi in 2009. Later, he worked with Professor Balkrishna Doshi and Rajeev Kathpalia in India and Alvaro Siza and Carlos Castanheira in Portugal. In 2015, he established SEALAB with Mariana Paisana, in Ahmedabad, India.
Recently, Anand designed and built projects as the Jai Jagat theatre at the historical Sabarmati Ashram in Ahmedabad, Housing for Loving Community, Ahmedabad, and School for the Blind, Gandhinagar. Along with friends, he conducts "Forum" at his office, a project that brings young professionals from diverse disciplines to share their experiences, works and knowledge. Anand has presented his initial works at Harvard Graduate School of Design, USA as a part of IndiaGSD lecture series. His works were exhibited at Galerie Romain Rolland Alliance Francaise de Delhi. Recently, Anand has exhibited and presented the Loving community housing project at Faculty of Arts, Design and Humanities - Leicester School of Architecture, De Montfort University, UK.